How to Easily Process Multiple Photos
Whether you're a company or an individual, everything you sell should be represented similarly or have the same aesthetic on your platforms (website, Facebook, Instagram, Pinterest, etc). It can be a time consuming and frustrating process to have to manually apply the same edits to each individual photo over and over again. This is where Batch Processing comes in handy!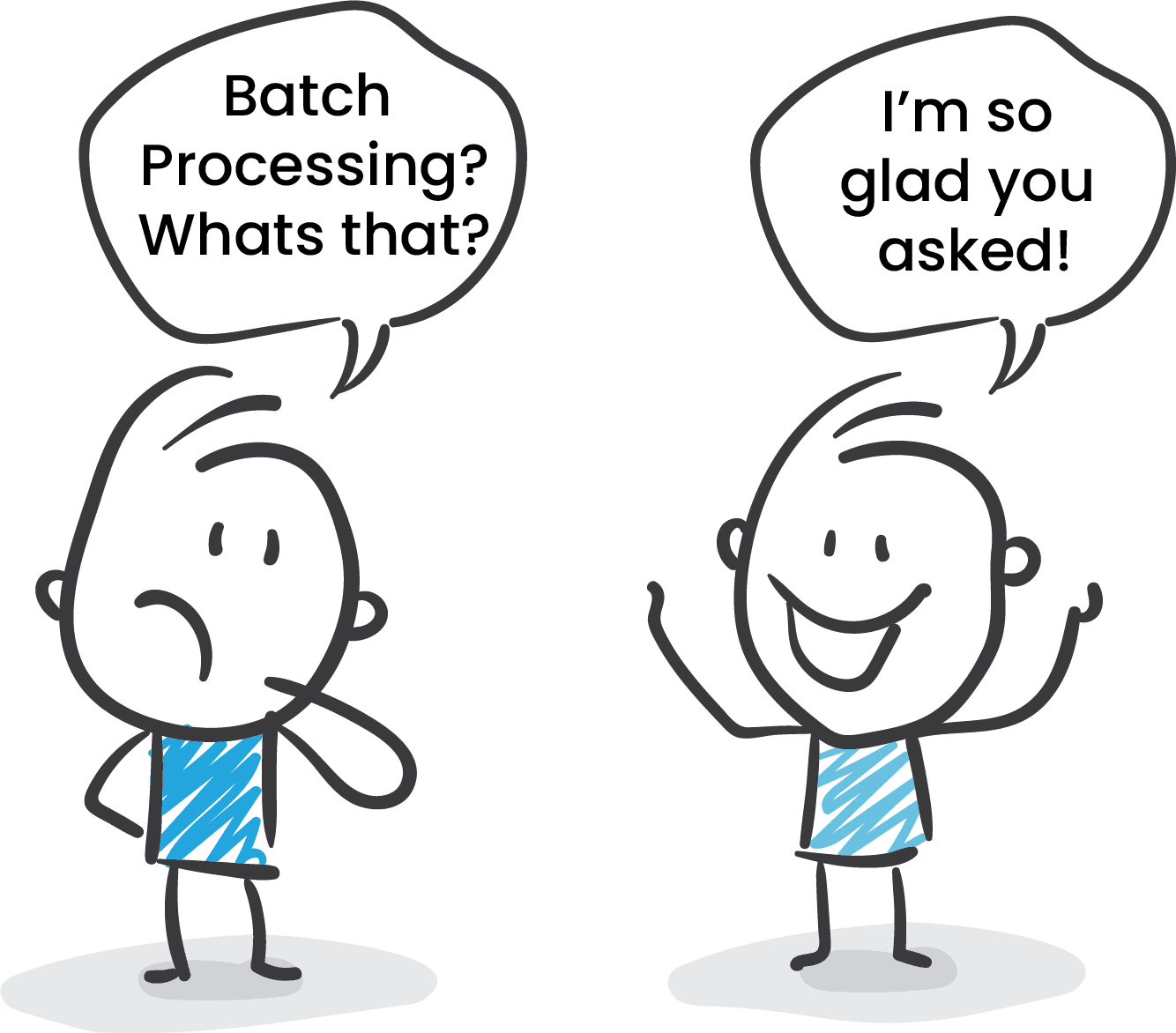 A batch process is a way to have multiple images go through the same photo edits/ same edit process all with just a couple clicks of your mouse! No more having to waste your valuable time on editing each photo individually.
Photoshop is the program that has been used the most. There are other options such as Affinity Photo, but every program varies or has different capabilities.
What Can Batch Processing Do?
 Add the same background to multiple PNG Images

Put the same adjustments/effects onto all photos (brightness, exposure, black and white filter,etc)

Export all files to an assigned folder once edits are done

Add the same text to multiple images

Crop all photos to be the same size

Put your watermark/ logo in the same location on photos
You will use the "Actions" tab in Photoshop to create your process. You can click on the folder icon on the bottom and create a file and name it whatever you want. Then click the plus button at the bottom as well, to create an action for that folder, and you will start to record your actions.
Once you hit that record button, any edits or actions you do to your current photo will be recorded. Once you're done with your edits, press the stop button in the actions tab.

Then you can access the process you just made by clicking File-Automate-Batch. Then you will be able to run that batch on a folder of photos, and it will apply the same edits you recorded for that action, to all your selected images!