This type of event is targeting current clients with certain vehicles you'd like
for trade-ins, while also showcasing the current monthly offers if the customer
is interested in buying a vehicle or pre-ordering one. 
This event will focus primarily on getting pre-orders, and getting customers
interested in a customized vehicle versus 

having to wait for new
vehicles to come into the store.
This event focuses on getting customers in to go over their options and finding
the best vehicle for them that will fit their needs. You get their interest for
when they are ready for their next vehicle, or get them to order the
vehicle they want so its here when they are ready.
Email Blast
Send a personalized email to your strategically filtered client list based off the event type we're running to ensure we're targeting the right audience with the right message at the right time.
Our team will design the perfect email for the message you're trying to relay to your clients.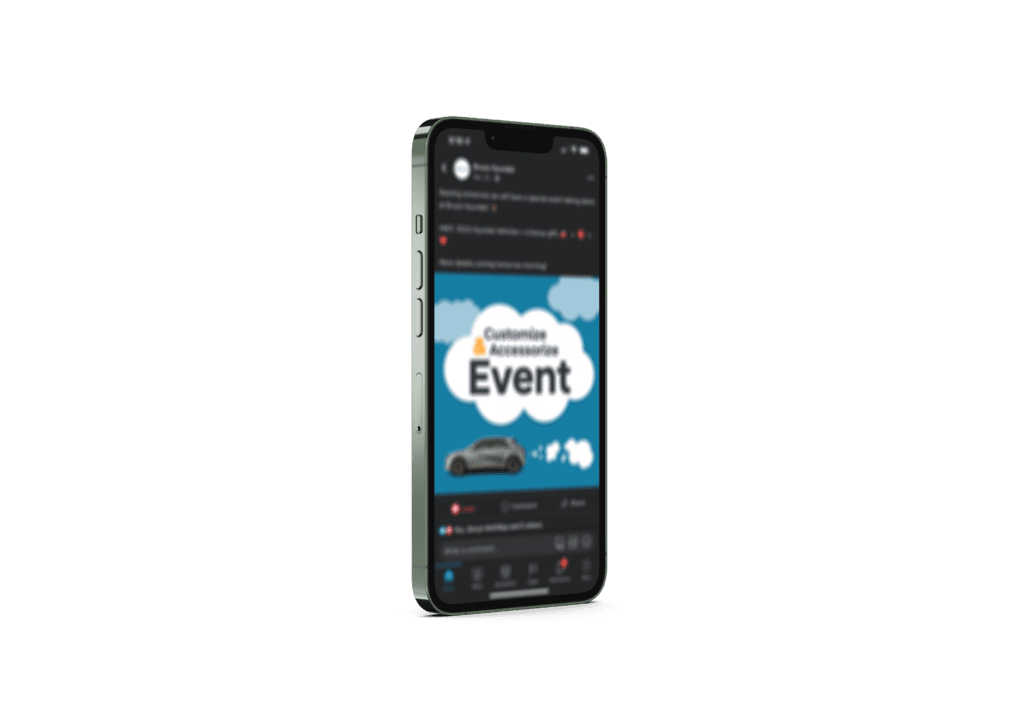 Social Media Campaign
With most Private Sales, you'll get social assets to put up on your digital properties to inform your following about the event that will be going on at your store.
SMS Blast
Text has proven to be one of the most effective ways to contact your clients since it's non-intrusive and allows the client to respond when it's the best time for them.
Landing Page
This will be the personalized event page we lead customers to so they can fill out their information, book an appointment or contact someone directly to ask further questions. 
Mailers
This can include a variety of print work whether it is a postcard, or a letter. These will be created, printed and mailed to your specified list of customers to make them aware of the event or offer that those specific clients would qualify for.