Do you have a holiday closure coming up? Maybe you need to close your store due to the weather? Here are the steps to follow to make sure your customers know your shop will be closed.
Making sure your business hours are updated online should be your first to do. Google My Business offers easy to use tools to help you update your companies day to day hours and schedule your holiday hours or unexpected closures due to weather as well. You are able to add holiday hours if your hours will be different for specific days or if you will just be closed in general.
Zotabox is a great app that will connect with your website and let you put up various pop ups that could be used for advertising or just notifying customers of an upcoming holiday/ weather closure. Banners are most common and will just appear as a strip at the top with whatever you want your customers to know. The colours and words are customizable to fit your brand.
If this isnt an option you want to explore, then that is perfectly fine! If youre able to update the hours on your website to make sure customers know somehow that you will be closed, that would work as well.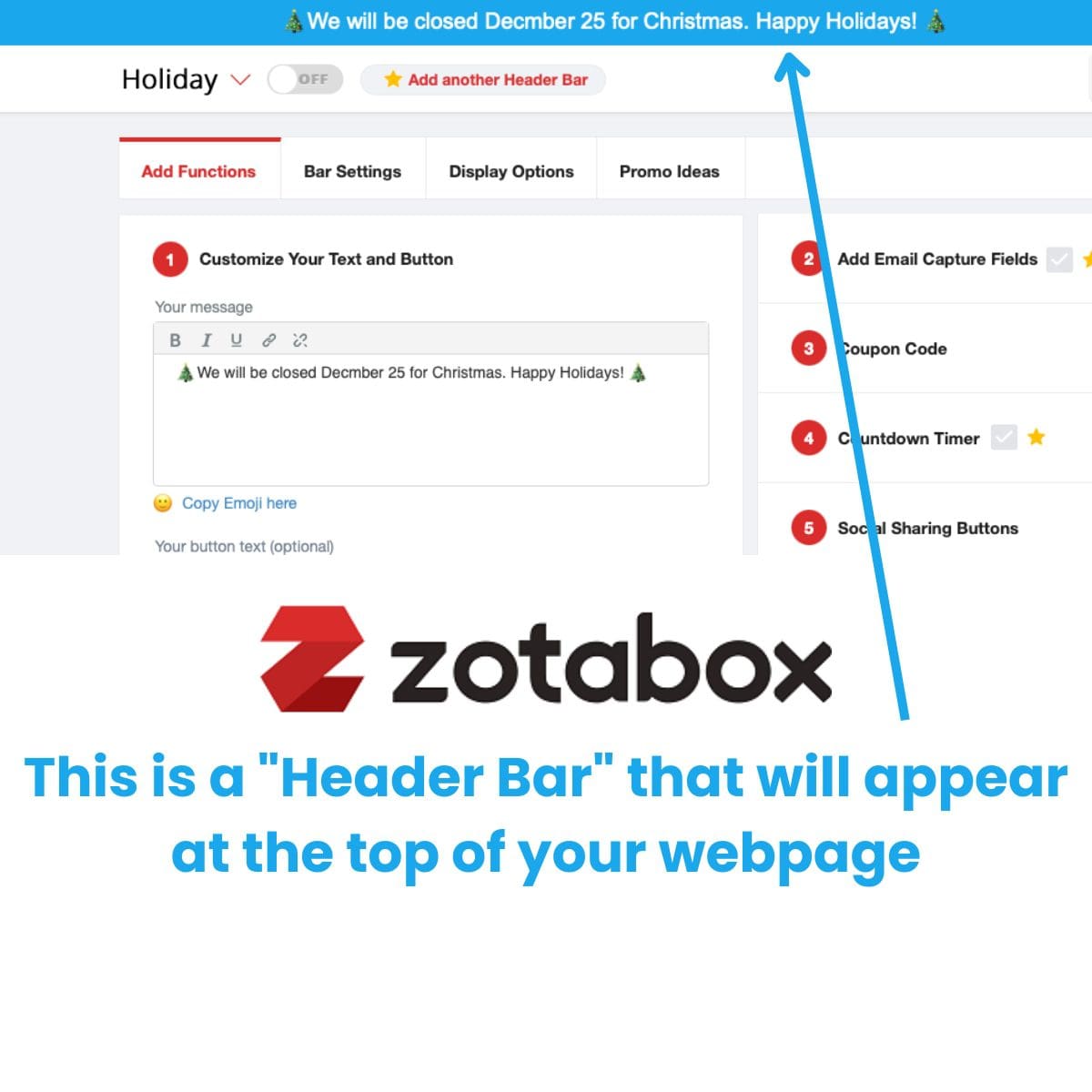 The last step is to make sure you announce on your social platforms (facebook and instagram are the most popular) that your store will be closed, or to show your holiday hours if they will vary. You can create a simple graphic as shown or just wirte out your hours. As long as you make your customers aware of when you will be open, thats whats important.